Top Us Visa Agent in Singapore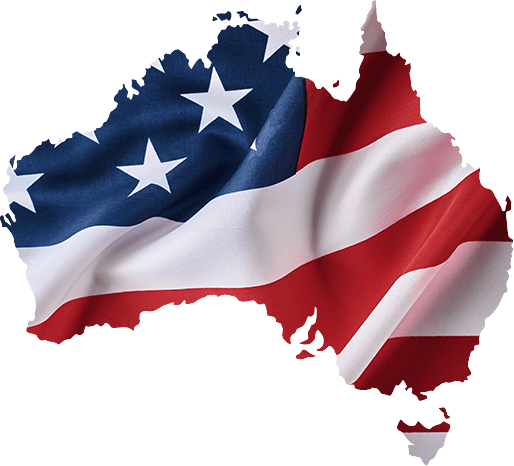 VISA SERVICE
United States Visa
United States has often been portrayed as the 'promised land' where citizens and immigrants can seek higher standard of living. This implies better education system, job opportunities, robust healthcare system and access to daily necessities that is not available elsewhere. Approximately 33% of the visas were granted to people seeking to live and work in United States. This will also lead to these immigrants bringing their immediate family along and in turn they will be able to contribute to the country's economy and at the same time enjoy its wide range of benefits as a Green Card holder.
Temporary Residence
Visa Programs
Best US Immigration Consultant Services in Singapore
Every year, many people in Singapore seek US visa services to fulfil their immigration dreams. The US is a melting pot of cultures, hosting 47 million immigrants. Today, it is home to nearly 40,000 people from Singapore. You can also become a valued member of Singapore's diaspora with the help of top USA immigration consultants. Expert agents from Strategic Migration Services can help you find the best option for immigrating to the US.
We provide the best immigration consultant services to ensure that your visa process is quick, compliant, and hassle-free. With us, you can experience the following advantages:
We help you get your visas fast: Our top-tier team of experts works in unison to fast-track your visa application process. We double-check your documents and remove errors so you can enjoy a seamless experience. Our precision-driven approach to visa management ensures quick approvals and secure processes.
We ensure strict compliance with relevant rules: The geopolitical scenario is changing rapidly, with evolving updates about immigration laws. Our USA visa agents in Singapore have the latest information about immigration rules. They can help you submit applications that adhere to relevant legal requirements and ensure strict compliance with international laws.
We use cutting-edge technology to deliver unparalleled service: Our team excels in using the latest innovations to fine-tune your visa applications. We use cutting-edge technology to verify your documents and make sure you always have the right resources for your US visa appointment.
We offer guided entry into the US: Strategic Migration Services can facilitate your immigration to the US by guiding you through every task for the same. Our US visa services are tailor-made to every client's needs. We understand that every visa application is unique. That is why we evaluate your specific case to provide customised recommendations.
What Type of US Visa do You Need?
The US offers temporary and permanent visas for immigrants. Your US visa agent in Singapore can guide you to choose the type of visa that suits your travel. Let's understand the broad categories of US visas available to foreign nationals:
Non-Immigrant Visas: These are temporary visas for those who want to visit the US for a few days. Workers, students, visitors, or immigrants' family members can get temporary visas to travel and work briefly in the US.
Immigrant Visas: This visa class is known as the Green Card. Getting this permit can allow you to live and work in the US for as long as you would like, provided you follow all relevant rules and procedures. These visas are open to different classes of skilled professionals and direct family members of US citizens/residents.
There are several factors that determine which US visa type you need:
Nationality: Your country of origin can have an impact on your visa application. Our experts can analyse international dynamics to determine which class of visas would be suitable for you. For example, Singapore nationals are eligible for the H1B1 professional visa as per the two countries' Free Trade Agreement.
Professional Skills: The US provides visas to people based on their professional skills. Educational qualifications and demonstrable professional qualities can determine your eligibility for different visa categories. Our US visa services in Singapore include a thorough assessment of your skills and qualifications to determine whether you can get any of the top work visas for your immigration.
Monetary Availability: The US visa authorities demand proof that you will be able to pay for the expenses during your stay in this country. The USA immigration consultants on our team can evaluate your travel needs and advise you about the proof of income that you need to show.
Health Status: Your health status can be a critical determinant of your visa status. A medical examination is compulsory for all applicants. In light of Covid-19, other relevant rules may be applicable to assess your suitability for landing on US soil.
In addition to these points, other factors like the accuracy of your documents can affect your visa approval. Our US visa service can prepare you for the rigorous assessment to get your permit so that you can get quick approvals. In many cases, applicants need to schedule their US visa appointments. These appointments involve in-person interviews by the visa authorities to understand your reasons for going to the US. Our visa agents in Singapore can facilitate your preparation process. We have experts who understand the nuances of the visa approval journey and can help you complete each task satisfactorily for ensuring approval.
Depending on the visa class you apply for, you have to submit different types of documents and proofs. For example, many student visa applicants need to provide their social media details for the past five years while applying for a permit. In these cases, you need expert guidance to understand how you should prepare your documents. Our US visa agents in Singapore are adept at document review and profile analysis to provide you with up-to-date recommendations. We help you submit error-free documents and reduce your chances of visa rejections with our expert service and guidance.
Why Choose Us to Apply for US Visa Application in Singapore?
At Strategic Migration Services, we have a top team of consultants who have up-to-date US visa info. They can help at every stage: from identifying your requirements to the final approval of your US visa application form. Whether you need support with documentation or know your US visa application status in Singapore, our skilled agents can help you navigate the process with ease.
Our team has a proven track record of providing seamless visa services to countless people who dream of going to the US. We keep up with the dynamic changes in US visa rules and processes so you can be stress-free. Here is what you can expect from our team of specialists:
Free visa consultation for kickstarting your application process
Guidance about visa classes and eligibility
Quick resolution of queries
Verification of documents
Skill evaluation and advice
Preparation for US visa appointments
Drop us a message or call us today to start your dream journey to the US!
FREQUENTLY ASKED QUESTIONS
Destination countries
we can secure your visa for