Moving to Australia Permanently?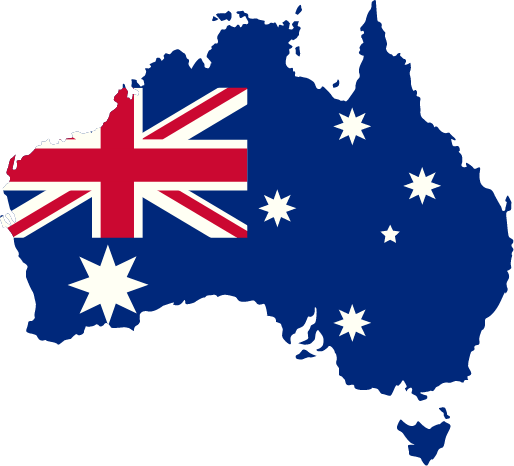 VISA SERVICE
Australia Visa
Australia is a multicultural society with a low population density. It has vast breath-taking picturesque nature and huge variety of beautiful natural ecosystems. Their economy is among the top rankings in the world whereby job opportunities are bountiful. Healthcare system is also one of the tops in the world and it is readily affordable. Last but not least, it certainly has a laid-back lifestyle and this attributes to a balance work-life environment.
Best Australia Immigration Consultants in Singapore
Do you want to build a new life in the land of Oz? If your answer is "yes", you must work with top Australia immigration consultants to navigate this process. Our team of knowledgeable migration agents for Australia can offer relevant information and advice. Moving to Australia permanently involves complicated steps to get permanent resident status. However, the best Australia immigration consultants can facilitate your Australia PR application by guiding you every step along the way!
We offer the following advantages in helping you apply for Australian PR:
Profile analysis and visa advice
Help with accurate documentation and error-free verification
Advice and support for skill assessment and other visa-related evaluation processes
Resolving errors in the application and minimising chances of rejection
Eligibility for Getting PR in Australia
Are you wondering how to apply for Australian PR? The first step for filing your application is assessing your eligibility. The following points are essential while evaluating your eligibility:
Your professional occupation must be a part of the MTSSL list
You must be competent in English language proficiency
Your age should be less than 45 years
You must undergo and pass a skill assessment for legally compliant skilled migration to Australia
Strategic Migration Services, your go-to agency for Australia immigration consultants, will support you as you prepare to apply for Australian PR. Our team can provide up-to-date advice about Australia's eligibility criteria and help you in moving to Australia permanently.
Benefits of Getting PR in Australia from Singapore
The best Australian migration agents can tell you how to apply for Australian PR. But why should you opt for Australia's PR application? Let's explore the benefits of skilled migration to Australia so you understand the advantages of making this shift:
Leverage Lucrative Employment Opportunities: If you apply for Australian PR and get the permit, you can take advantage of the excellent job opportunities in this country. Permanent residents in Australia can live and work here without restrictions.
Health Care Benefits: Australia immigration consultants can guide you about the various benefits you can enjoy as a permanent resident. One of the best advantages of moving to Australia permanently is access to free healthcare coverage. You can ensure free treatment for different medical conditions with a PR status.
Child Allowance and Education Benefits: Skilled migration to Australia comes with advantages for the family members of the migrants. Their young children can get free education as per the eligibility criteria. Child allowance is also payable in the case of the PRs.
Road to Citizenship: If you apply for Australian PR and get it, this permit can pave the route to Australian citizenship. If you live in Australia with your permanent resident visa for four years, you can become eligible for citizenship following all relevant rules.
Family Sponsorship: Permanent residency in Australia provides benefits for family members as PR holders can sponsor their immediate kin for PR status.
You can experience the perks of moving to Australia permanently by working with a top migration agency. Australia immigration consultants in Singapore can assess your suitability for the visa application and support you and your family throughout the filing process.
How to Apply for Australian PR From Singapore?
Now, you must be thinking: "how to apply for Australian PR?" Australia offers opportunities for migration under different visa subclasses. For example, you may apply under the Skilled Independent Visa under Subclass 189. On the other hand, if you are eligible to get a nomination from Australia's territory governments, you can apply for a Skilled Nominated Visa under Subclass 190. Similarly, there are many other options available under Australia's unique visa schemes. You must work with leading migration agents for Australia to identify the best scheme for you.
The following steps will help you streamline the process to apply for Australian PR:
Get a Consultation Appointment: You can schedule an appointment with a top immigration agent for Australia to get your free consultation. Drop us a WhatsApp message at +65 9636 6869 or call us on +65 6336 3309 to book your slot today. You can also email us at enquiry@migrations.sg so our expert migration agents for Australia can contact you to help! A free consultation can help us ascertain your needs and evaluate your eligibility to kickstart the application process.
Discuss Your Eligibility: Your appointment with our expert will help you identify the best way to get PR in Australia. Every visa application case is unique and our expert agents can evaluate your requirements to determine the schemes applicable to you. We can also analyse your skills level to ascertain your chances of getting a visa to Australia under different subclass options.
Sort Out Your Documents: Our Australia immigration consultants have the knowledge and expertise to sort your documents. You need to be very cautious about submitting critical documents when you apply for Australian PR. Expert migration agents can evaluate your documents before applying.
File Your Application: You can complete your application form for a permanent resident visa and submit it with all relevant documents. The entire process may take between four months to a year, depending on your characteristics and eligibility.
Which Programme is Best for Migrating from Singapore to Australia
You can choose from multiple schemes to apply for Australian PR. However, there is no single best option available to applicants. Our agents can help you ascertain what is best for you after a thorough analysis of your profile. Every visa application is unique and needs a nuanced approach to find the most suitable programme.
Why Apply With Us for Permanent Residency in Australia from Singapore
If you are looking for an Australian immigration agency that is legit, Strategic Migration Services will be a perfect choice. We have a trustworthy team of migration agents with a proven track record in making many families move to Australia. Here is why you should sign up for our services:
Testimonials from satisfied clients who happily moved to Australia from Singapore with our help
Round-the-clock customer support
Up-to-date knowledge of Australian immigration laws
Seamless experience in applying for Australian PR
FREQUENTLY ASKED QUESTIONS
Destination countries
we can secure your visa for