Moving to Australia Permanently?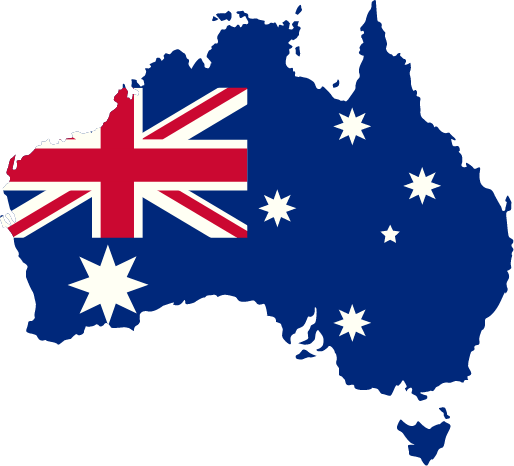 VISA SERVICE
Australia Visa
Australia is a multicultural society with a low population density. It has vast breath-taking picturesque nature and huge variety of beautiful natural ecosystems. Their economy is among the top rankings in the world whereby job opportunities are bountiful. Healthcare system is also one of the tops in the world and it is readily affordable. Last but not least, it certainly has a laid-back lifestyle and this attributes to a balance work-life environment.
Australia offers many opportunities for individuals looking to unlock their future and start a new life. Whether you're seeking better career prospects, a high quality of life, a safe environment, or a multicultural society, Australia has a lot to offer.
Starting a new life in Australia can be an exciting and rewarding experience. However, it's essential to research and plan accordingly, considering factors such as visa requirements, job prospects, housing, and cost of living to ensure a smooth transition.
Top 10 Most Prominent Cities in Australia
Sydney, New South Wales
Melbourne, Victoria
Perth, Western Australia
Cairns, Queensland
Hobart, Tasmania
Gold Coast, Queensland
Darwin, Northern Territory
Brisbane, Queensland
Adelaide, South Australia
Canberra, Australian Capital Territory (ACT)
Why should you settle in Australia?
Good & Stable Employment
Australia offers a strong and stable job market for those who wish to settle there. The Australian economy is one of the world's most robust, with many industries in the country performing well and growing. Furthermore, the job market is diverse, with opportunities spanning multiple sectors.
Australia's employment was projected to grow by a total of 0.2 million persons (+1.46 percent) between 2023 and 2024. In 2024, there will likely be 13.9 million people living there.
Low Inflation
The statistics show the inflation rate in Australia from 1987 to 2022, with forecasts up to 2028. The inflation rate is derived by increasing the price of a certain product basket. This product basket includes groceries, clothing, rent, power, telecommunications, recreational activities, and raw materials (e.g., gas, oil), as well as federal fees and taxes. In 2022, the average inflation rate in Australia was around 6.62 percent higher than the previous year.
Gross Domestic Product (GDP)
The statistic depicts Australia's gross domestic product (GDP) from 1987 to 2022, with projections up until 2028. In 2022, GDP in Australia amounted to about 1.7 trillion US dollars.
Occupations in demand
Construction managers
Civil engineering professionals
Early childhood teachers
Registered nurses
ICT business & systems analysts
Software & applications programmers
Electricians
Chefs
Childcare workers
Aged & disabled care workers
Source: https://www.vu.edu.au
Australian and New Zealand Standard Classification of Occupations (ANZSCO)
The Australian and New Zealand Standard Classification of Occupations (ANZSCO) is Australia's national system for describing occupations.
You can search ANZSCO to find where an occupation is classified or to learn about its main duties, educational requirements, or other useful information.
Source: immi.homeaffairs.gov.au
Best Australia Immigration Consultants in Singapore
Do you want to build a new life in the land of Oz? If your answer is "yes", you must work with top Australia immigration consultants to navigate this process. Our team of knowledgeable migration agents for Australia can offer relevant information and advice. Moving to Australia permanently involves complicated steps to get permanent resident status. However, the best Australia immigration consultants can facilitate your Australia PR application by guiding you every step along the way!
We offer the following advantages in helping you apply for Australian PR:
Profile analysis and visa advice
Help with accurate documentation and error-free verification
Advice and support for skill assessment and other visa-related evaluation processes
Resolving errors in the application and minimising chances of rejection
Visa Options in Australia
Australia offers several options for people to become permanent residents or citizens. Gaining permanent residency can be done in one of four popular ways, including: 
A Family-Stream Permanent Visas 
Partner Visa (migrant)- subclass 100.
Partner Visa- subclass 801.
Parent Visa- subclass 103.
Contributory Parent Visa- subclass 143.
Contributory Aged Parent Visas.
Remaining Relative Visa.
Aged Dependent Relative Visa.
Carer Visa.
Child Visa.
Adoption Visa- subclass 102.
Orphan Relative Visa- subclass 117, 837. 
A Work-Stream Permanent Visas 
Skilled Regional Visa:
Subclass 887.
Subclass 189.
Subclass 191.
Skilled Nominated Visa- subclass 190.
Regional Sponsored Migrant Scheme Visa- subclass 187.
Employer Nominated Scheme- subclass 186.
Business or Investor-Stream Permanent Visas 
Business Innovation and Investment Visa- subclass 888.
Business Owner Visa- subclass 890.
Business Talent Visa- subclass 132. 
Other Visas 
Global Special Humanitarian Visa- subclass 202.
Protection Visa- subclass 866.
Refugee Category Visa.
Distinguished Talent Visa- subclass 124.
Global Talent Visa- subclass 858.
Eligibility for Getting PR in Australia
Are you wondering how to apply for Australian PR? The first step for filing your application is assessing your eligibility. The following points are essential while evaluating your eligibility:
Permanent residents or eligible New Zealand citizens
This is for:
Australian permanent residents aged 18-59
Children aged 16 or 17
Children 15 years or younger applying with a parent or guardian
Commonwealth child migration scheme migrants
Eligible New Zealand citizens
Partners or spouses of an Australian citizen
Refugees or humanitarian migrants
Person 60 years or over
This is for:
​​​​​​​​​​​​​​​​​​​​​​​​​​​​​​​​​​​​​​​​​​​​​​​​​​​​​​​​​​​​​​​permanent residents aged 60 years or over
Commonwealth child migration scheme migrants
Eligible New Zealand citizens
Partners or spouses of an Australian citizen
Refugees or humanitarian migrants
Your parent was an Australian citizen when you were born overseas
This is for:
​​​​​​​​​​​​​​​​​​​​​​​​​​​​​​​people born overseas to a parent who is or was an Australian citizen and for parents to register a child born overseas
Children 15 years or younger applying on their own
This is for permanent residents aged 15 years or under who apply on their own
Born to a former Australian citizen
This is for ​children of former Australian citizens where the parent lost their Australian citizenship under specific circumstances
A child adopted under Full Hague Adoption Convention/bilateral agreement by an Australian citizen
This is for a child born overseas who is adopted by an Australian citizen outside Australia through an international adoption arrangement under the Hague Adoption Convention or a bilateral agreement.
A person born in Papua before independence in 1975
This is for people born in Papua before independence from Australia in 1975 and who had a parent born in Australia as it is now known
A person with an incapacity or impairment
This is for people who have an incapacity or impairment that prevents them from sitting the Australian citizenship test.
Become an Australian again
This is for people who used to be Australian citizens
Born in Australia and are stateless
This is for people who are born in Australia and are stateless.
It is especially important to remember that extra or specific requirements may apply based on your individual circumstances. For the most up-to-date and extensive information on the citizenship application procedure and requirements, it is advised that you consult the official website of the Department of Home Affairs in Australia.
Migration Program planning levels
Migration Program planning levels as announced as part of the 2022-23 and 2023-24 Federal Budgets 
On 9 May 2023, the Australian Government announced that the planning level for the 2023-24 permanent Migration Program will be set at 190,000 places.
The Government has designed the 2023-24 permanent Migration Program to address persistent and emerging skills shortages and to attract people with specialist skillsets that are difficult to find or develop in Australia. ​
| | | | |
| --- | --- | --- | --- |
| Visa Stream | Visa Category | 2022-23 Planning levels | 2023-24 Planning levels |
| Skill | Employer Sponsored | 35000 | 35000 |
| | Skilled Independent | 32100 | 32100 |
| | Regional | 34000 | 34000 |
| | State/Territory Nominated | 31000 | 31000 |
| | Business Innovation & Investment | 5000 | 5000 |
| | Global Talent (Independent) | 5000 | 5000 |
| | Distinguished Talent | 300 | 300 |
| | Skill Total | 142400 | 142400 |
| Family | Partner1​ | 40500 | 40500 |
| | Parent | 8500 | 8500 |
| | Child1​ | 3000 | 3000 |
| | Other Family | 500 | 500 |
| | Family Total | 52500 | 52500 |
| | Special Eligibility | 100 | 100 |
| | Total Migration Program | 195000 | 195000 |
1 Delivery of the Partner and Child visa categories are demand driven, with indicative planning levels only.
State and Territory Nominated Visa Categories – Nomination Allocations
The Department is working with States and Territories on finalising nomination allocations for the 2023-24 program year. The Department will publish the 2023-24 a​llocations for each jurisdiction once decided.
2022-23 State and Territory nomination allocations
| | | | |
| --- | --- | --- | --- |
| State | Skilled Nominated (Subclass 190) visa | Skilled Work Regional (Subclass 491) visa | Business Innovation and Investment Program (BIIP) |
| ACT | 2025 | 2025 | 10 |
| NSW | 9108 | 6168 | 260 |
| NT | 600 | 1400 | 15 |
| QLD | 3000 | 2000 | 235 |
| SA | 3000 | 5800 | 70 |
| TAS | 2150 | 2100 | 10 |
| VIC | 12900 | 2000 | 170 |
| WA | 5350 | 2790 | 40 |
| Total | 38133 | 24283 | 810 |
Source: immi.homeaffairs.gov.au
Benefits of Getting PR in Australia from Singapore
The best Australian migration agents can tell you how to apply for Australian PR. But why should you opt for Australia's PR application? Let's explore the benefits of skilled migration to Australia so you understand the advantages of making this shift:
Leverage Lucrative Employment Opportunities: If you apply for Australian PR and get the permit, you can take advantage of the excellent job opportunities in this country. Permanent residents in Australia can live and work here without restrictions.
Health Care Benefits: Australia immigration consultants can guide you about the various benefits you can enjoy as a permanent resident. One of the best advantages of moving to Australia permanently is access to free healthcare coverage. You can ensure free treatment for different medical conditions with a PR status.
Child Allowance and Education Benefits: Skilled migration to Australia comes with advantages for the family members of the migrants. Their young children can get free education as per the eligibility criteria. Child allowance is also payable in the case of the PRs.
Road to Citizenship: If you apply for Australian PR and get it, this permit can pave the route to Australian citizenship. If you live in Australia with your permanent resident visa for four years, you can become eligible for citizenship following all relevant rules.
Family Sponsorship: Permanent residency in Australia provides benefits for family members as PR holders can sponsor their immediate kin for PR status.
You can experience the perks of moving to Australia permanently by working with a top migration agency. Australia immigration consultants in Singapore can assess your suitability for the visa application and support you and your family throughout the filing process.
How to Apply for Australian PR From Singapore?
Now, you must be thinking: "how to apply for Australian PR?" Australia offers opportunities for migration under different visa subclasses. For example, you may apply under the Skilled Independent Visa under Subclass 189. On the other hand, if you are eligible to get a nomination from Australia's territory governments, you can apply for a Skilled Nominated Visa under Subclass 190. Similarly, there are many other options available under Australia's unique visa schemes. You must work with leading migration agents for Australia to identify the best scheme for you.
The following steps will help you streamline the process to apply for Australian PR:
Get a Consultation Appointment: You can schedule an appointment with a top immigration agent for Australia to get your free consultation. Drop us a WhatsApp message at +65 9636 6869 or call us on +65 6336 3309 to book your slot today. You can also email us at enquiry@migrations.sg so our expert migration agents for Australia can contact you to help! A free consultation can help us ascertain your needs and evaluate your eligibility to kickstart the application process.
Discuss Your Eligibility: Your appointment with our expert will help you identify the best way to get PR in Australia. Every visa application case is unique and our expert agents can evaluate your requirements to determine the schemes applicable to you. We can also analyse your skills level to ascertain your chances of getting a visa to Australia under different subclass options.
Sort Out Your Documents: Our Australia immigration consultants have the knowledge and expertise to sort your documents. You need to be very cautious about submitting critical documents when you apply for Australian PR. Expert migration agents can evaluate your documents before applying.
File Your Application: You can complete your application form for a permanent resident visa and submit it with all relevant documents. The entire process may take between four months to a year, depending on your characteristics and eligibility.
Which Programme is Best for Migrating from Singapore to Australia
You can choose from multiple schemes to apply for Australian PR. However, there is no single best option available to applicants. Our agents can help you ascertain what is best for you after a thorough analysis of your profile. Every visa application is unique and needs a nuanced approach to find the most suitable programme.
Why Apply With Us for Permanent Residency in Australia from Singapore
If you are looking for an Australian immigration agency that is legit, Strategic Migration Services will be a perfect choice. We have a trustworthy team of migration agents with a proven track record in making many families move to Australia. Here is why you should sign up for our services:
Testimonials from satisfied clients who happily moved to Australia from Singapore with our help
Round-the-clock customer support
Up-to-date knowledge of Australian immigration laws
Seamless experience in applying for Australian PR
FREQUENTLY ASKED QUESTIONS
Destination countries
we can secure your visa for