Top Singapore Immigration Specialist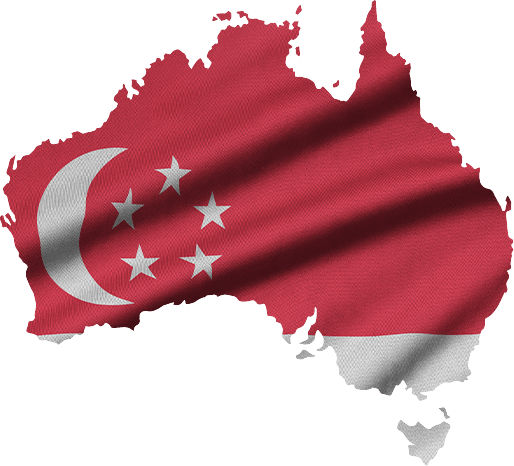 VISA SERVICE
Singapore Visa
Singapore has a large expat population and this shows the desire to welcome foreigner nationals who want to live and work in the country. Singapore has a strong economy and is home to some of the highest paid in the world. It is also offer world-class education at every stage from primary level to university. Singapore is among the safest country in the world to live in. It is a multicultural society with a rich history. Singapore's healthcare system is one of the top notches in the world.
Temporary Residence
Visa Programs
Best Immigration Consultants to Get PR in Singapore
Singapore is one of the world's busiest business hubs and a nerve centre of the global economy. Countless foreign nationals apply for Permanent Resident (PR) status in Singapore each year to become a part of this vibrant society and thriving economy. However, only 10% of PR applicants get this coveted status. Singapore's immigration rules are some of the toughest in the world, and you need expert guidance from top-tier migration agents to crack the PR status. Singapore immigration consultants from Strategic Migration Services understand the nuances of the application process. They can show you how to apply for PR in Singapore so that you are one of the lucky ones who make it to the list.
Our Singapore immigration specialists leave no stone unturned to get you PR approval so you can start your dream life in this island state. We are the leading PR agency in Singapore, with a proven record of success in getting visas and PR approvals quickly and efficiently.
Why Apply For Singapore PR?
Our Singapore migration agent can facilitate every step of your application journey. But why should you take this leap of faith? Here are some reasons why you should apply for PR in this country:
Blue Card Status: With a blue card, you can leave and enter the country freely without applying for new visas. You can live and work in any part of this island.
File an Application for Your Spouse and Young Children: Your application can include PR requests for your spouse and children under 21 years.
Visas for Parents: Your parents can get approvals for long-stay temporary visas if you have PR status.
Pension Fund: You can take advantage of the flexible pension fund called CPF as a permanent resident. 
How to Apply For PR in Singapore?
To apply for PR in Singapore, you need to go through the following steps:
Check your eligibility with the help of Singapore immigration consultants
Submit your application on the online portal with relevant documents vetted by our Singapore migration agents
Pay the application fee (S$100)
Wait for your approval and prepare for post-approval formalities with the help of top Singapore immigration specialists
You can fill out your Singapore PR application form online according to the advice from our expert team. We have the best immigration consultants in Singapore to ensure you have a seamless experience.
Why Choose Us to Apply for an Online PR Application in Singapore?
We are the leading PR agency in Singapore because we offer end-to-end support for your application process. You can rely on us for Singapore PR application tips, document verification, round-the-clock support, and more. We have long-term experience in evaluating ICA's PR approvals and rejections to guide you along the best path.
Whether you want to know what is the best time to apply for Singapore PR or the documents you need to pass this process, our team can help you. Contact us today to initiate your journey of getting PR status in this Asian economic powerhouse.
FREQUENTLY ASKED QUESTIONS
Destination countries
we can secure your visa for